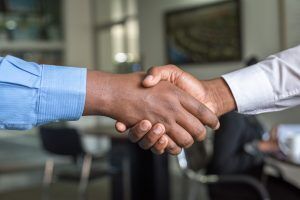 We get calls every day asking if we take Kaiser patients. Of course, we do! However, we are not contracted with Kaiser so that is a bit of a misleading statement but let me explain. Kaiser Permanente is one of the largest health care providers and insurance companies in California and its innovation has become revolutionary. Kaiser is both an insurance company and provider of healthcare which has given it a unique way of managing the growing costs of healthcare while still providing quality care.
As a provider, Kaiser does not actually provide chiropractic care. They have acupuncturists, physical therapists, and, of course, all of the traditional medical professionals. At least, as far as I know, they do not employ chiropractors to perform chiropractic care. As an insurance company, they have some policies which include chiropractic care. Kaiser does not actually manage chiropractic benefits for their clients. Instead, they contract out chiropractic benefits to a company named ASH or American Specialty Health. If a chiropractor wants to be on the list of providers for the people who have chiropractic benefits on their Kaiser policy, they must be contracted with ASH.
I am not contracted with ASH nor do I have plans to become contracted with them. ASH is an HMO or health management organization and their model of business is not compatible with mine. HMO's are willing to cover patients in acute pain who have an injury on their list of conditions suitable for chiropractors to treat. They have models that require justification for care through paperwork. I like more flexibility in treating my patients and I hate extra paperwork. HMO's have done well in reducing the cost of care for insurance companies. In theory, this means lower premiums and copays for patients.
So, how exactly do I take Kaiser patients? I am glad you asked. First, most Kaiser patients do not actually have chiropractic benefits. So, it makes no difference whatsoever to see an in-network or out-of-network chiropractor. We have a great practice with very affordable fees and super friendly staff. Why wouldn't you want to see us over anyone else?
For the patients who actually have chiropractic benefits through ASH we can still help. I may not be contracted with ASH and therefore have the privilege of taking a reduced fee in exchange for a policy that will tell me that I can only see a patient six times before having to file another report to get a few more visits until they decide that the patient should be better so they are not paying anymore; then, by the time I get done writing reports and fighting the insurance company, I have wasted enough time and money to make it completely not worth it; but, I can see patients with Kaiser/ASH at no additional cost to the patient.
I routinely accept patients' regular copays as full payment for care. Compare that to a doc who will take that copay for the six visits the insurance company gives and then charge full price once the insurance company deems their lingering issues resolved. Of course, sometimes patients prefer my monthly care agreement because it works out to be less expensive than paying their copay every time. Either way, it is a better deal for the patient because they are not under the scrutiny of the insurance company but still enjoy the contracted copay or less. In addition, they get great care and it can be completely customized without strict policy guidelines. In that way, we are happy to take care of Kaiser patients and everyone else who has insurance whether we are in-network or not.
***Photo by Cytonn Photography on Unsplash